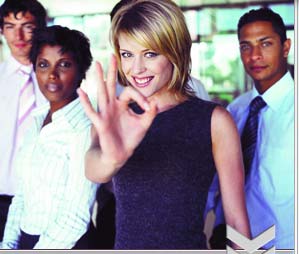 Mortgage Website Samples
We make it our purpose to ensure you look the best online. Loan Site Plus™ has an expanding library of mortgage website designs to choose from. We are frequently adding new and updated selections.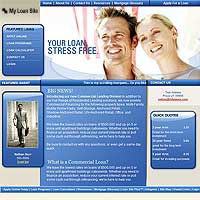 >> View More Samples
Loan Site Plus: A Better Choice for Websites
When you're in search of a website designer, you want to find the best service available, and the best team to help you with your site as you develop your business, or ideas. You want a team of designers, programmers and writers that are dedicated to your well-being, and always there to help you in any way possible.

Some website design companies are unfriendly, and only look to find "one more site" to make sloppily, but www.loansiteplus.com isn't like that. At Loan Site Plus, our team believes in servicing your needs to the highest degree. Our Technical support is trained to listen to you, and help you solve your problems. Our sales department is here to help negotiate the best pricing on our products, as well as work hard for your benefit, and make sure that each and every one of your best interests comes first in all that they do.

There's nothing we want more than to help you to accomplish your dreams in your website. Our corporate offices are located right here in Utah, which has allowed us to accumulate a long list of locations in and out of state, even across the globe that we service, from cities such as Las Vegas, to New York City, to Florida, and everything in between.

We have the best programs for whatever you're looking for whether it's flash animations, loan calculators, excellent graphics, logo design, we know how to help you make the correct decision for what you need. Through working with our clients, we've developed excellent relations, and so we know what works best, and what doesn't. We hope that you'll always come to us for your needs with websites, and that the results we provide are of the highest quality, and the best service. Visit www.www.loansiteplus.com today to sign up with us or call our sales department for a tutorial of our services.

View our website samples

View our comprehensive feature-set

Order today!


------------------------------------------------------------------------


Mortgage Website Design and Tools - Demo Site

Although the Loan Site Plus is easy and pretty much self-explanatory, we know there are some of you that like to "test-ride" before making that buying decision.

Give us a call toll free at 877.201.3060 and we'll have a representative walk you through an actual demo account on the phone.

Use the contact form below to if you would like us to contact you. We'll be happy to discuss our site packages in detail with you.