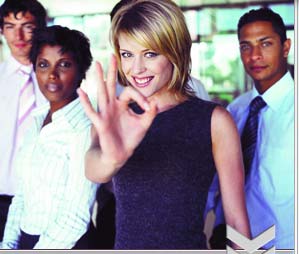 Mortgage Website Samples
We make it our purpose to ensure you look the best online. Loan Site Plus™ has an expanding library of mortgage website designs to choose from. We are frequently adding new and updated selections.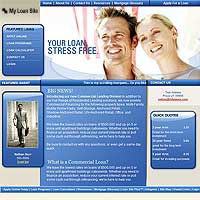 >> View More Samples
Choosing a Real Estate Agent
There are three primary types of listing agreements, and each one offers a different level of services, responsibilities and rights for both the agents and the sellers. It is important to become familiar with all types in order to decide what is best for you, especially before signing anything.

Some agencies want to protect their investment, because they spend a good deal of time and money trying to sell their listings. Therefore, they will only offer an Exclusive Right to Sell. They don't want to offer you the Exclusive Agency agreement because if you sell your house during the listing period, even despite their marketing efforts, they don't get any commission. Also, by signing this type of agreement, there is no question has to who really introduced the buyer. The buyer has no option to skip the agency. This is a great idea if you don't want the hassle, the stress or the worry of trying to sell yourself and you don't mind paying commission. If you do choose this option, be sure there is a listing period written into the contract so that if they don't sell your home by a specified date, you are no longer bound to the contract.




------------------------------------------------------------------------


Mortgage Website Design and Tools - Demo Site

Although the Loan Site Plus is easy and pretty much self-explanatory, we know there are some of you that like to "test-ride" before making that buying decision.

Give us a call toll free at 877.201.3060 and we'll have a representative walk you through an actual demo account on the phone.

Use the contact form below to if you would like us to contact you. We'll be happy to discuss our site packages in detail with you.