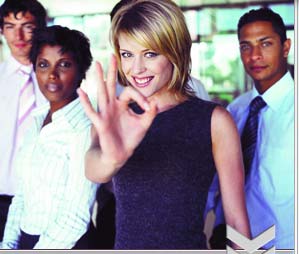 Mortgage Website Samples
We make it our purpose to ensure you look the best online. Loan Site Plus™ has an expanding library of mortgage website designs to choose from. We are frequently adding new and updated selections.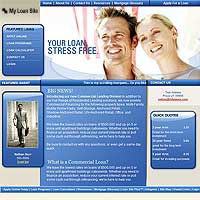 >> View More Samples
General Loan Information
There are many loan choices available. In this article, we've provided a summary of loans and key phrases. Please keep in mind these is just a basic overview, and please contact us if you'd like clarification or a more detailed explanation.
Fixed Rate Mortgages - These are offered in 15 and 30 year increments. A fixed rate mortgage means that your interest rate never goes up or changes. If rates drop, you can always refinance, but you're protected if rates ever increase.
Adjustable Rate Mortgages (ARM) - These mortgages usually offer you a lower monthly payment, may qualify you for a higher loan amount, and can improve if rates go down. The disadvantage is that if rates rise, your payment may rise as well.
Balloon Mortgages - A balloon mortgage gives you a lower rate for a set amount of time. Often at the end of this period, the option to convert to a new loan is offered. However at the end of the term, a preset "balloon" payment is required for the loan status to remain good.
Other programs can include: First Time Buyers - specific to first time buyers, helping you get into a home; Stated Income Mortgage - allows you to obtain a loan without providing documentation - fees are usually higher with this type of loan; Imperfect Credit Loans - for the buyer who has had some past credit difficulties; VA Loans - for those who have served in the armed forces.
For more details, or further information on any of these loans, contact us today!




------------------------------------------------------------------------


Mortgage Website Design and Tools - Demo Site

Although the Loan Site Plus is easy and pretty much self-explanatory, we know there are some of you that like to "test-ride" before making that buying decision.

Give us a call toll free at 877.201.3060 and we'll have a representative walk you through an actual demo account on the phone.

Use the contact form below to if you would like us to contact you. We'll be happy to discuss our site packages in detail with you.