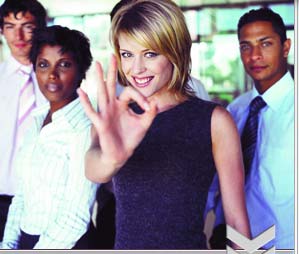 Mortgage Website Samples
We make it our purpose to ensure you look the best online. Loan Site Plus™ has an expanding library of mortgage website designs to choose from. We are frequently adding new and updated selections.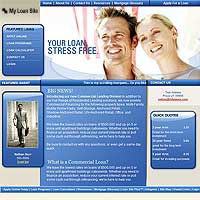 >> View More Samples
Loan Officer Marketing
Website Presence
Loan Site Plus wants to help you maximize your marketing. We offer you a professionally designed web presence to fit your business. We have a wide variety of website designs that will make you feel confident about listing your website address on your business cards and marketing materials.
Take Applications
Your site will offer clients the ability to fill out applications online, which means you won't have to worry about losing leads from your site. Your clients can fill out the applications from the comfort of their own home, and the applications can download directly to Calyx Point!
Client Relationship Management
New to our sites are the CRM (Client Relationship Marketing) e-mails. These automated Lead to Client & Client for Life tools are custom content you create and can save you time and money. Simply subscribe your clients to custom or pre-set marketing streams, and watch as your credibility and relationships strengthen.
Streamline Your Business
If you are a broker you can empower your originators with one of our integrated systems. We have created a pipeline tool that will keep everyone in your company in the loop, and speed up the loan process using e-mail reminders and customizable checklists. You can maintain continuity with your originators via our integrated contact databases and loan applications, even across multiple websites!
Contact Us Today
All of what you read above is included in our Loan Site Plus packages with absolutely no hidden charges! For more information about our packages or custom options, please visit www.www.loansiteplus.com or contact us at support@loansiteplus.com.



View our website samples

View our comprehensive feature-set

Order today!


------------------------------------------------------------------------


Mortgage Website Design and Tools - Demo Site

Although the Loan Site Plus is easy and pretty much self-explanatory, we know there are some of you that like to "test-ride" before making that buying decision.

Give us a call toll free at 877.201.3060 and we'll have a representative walk you through an actual demo account on the phone.

Use the contact form below to if you would like us to contact you. We'll be happy to discuss our site packages in detail with you.