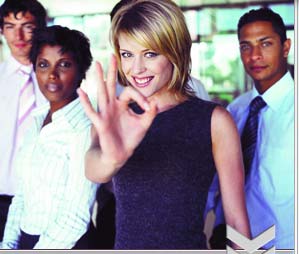 Mortgage Website Samples
We make it our purpose to ensure you look the best online. Loan Site Plus™ has an expanding library of mortgage website designs to choose from. We are frequently adding new and updated selections.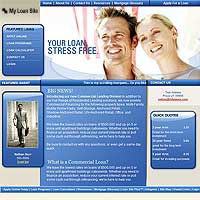 >> View More Samples
Loan Officer Website
A loan officer website is a powerful marketing tool that should reflect the personality, credibility, and knowledge of each loan officer. The loan officer website is generally integrated with the parent company, but it retains its own individuality. A loan officer website is a personal domain, unique in graphics and design.

There are a number of essential elements to include in a loan officer website. The welcome page, or introduction, should be organized and easy to navigate. It should reflect the loan officer's name, mailing and e-mail address, and telephone numbers. A photograph of the loan officer adds a nice touch to the welcome page. Various topics of interest, such as profiles of the company and loan officer, a glossary of terms, types of services provided, rates, and consultation hours must be accessible from the welcome page.

The loan officer website should have downloadable forms and applications to pre-qualify for various types of loans, such as home equity, debt consolidation, or refinancing. These applications should be easy to understand and complete. The loan officer website will ensure a smooth flow of information from loan origination to final approval. In addition, a loan officer website should have user-friendly worksheets for clients to calculate debt ratio, affordability, amount of down payment required, applicable interest, and other data that may be involved in the loan process.

The loan officer website establishes automatic updates and e-mail notifications for each loan, including appraisal data, rate changes, credit reports, and closing terms. Borrowers, builders, realtors, escrow agents, and buyers will be able to log in to the website at any time to follow the loan status.

The majority of a loan officer website will contain fixed content, such as applications, company information, and products or services. Some flexibility in a loan officer website will allow for a change in profiles, adjustments to interest rates, and incorporation of current market trends. Reliable and efficient customer service must be made available 24/7, either through e-mail contact or by telephone. A loan officer website should include various testimonials from previous clients that will emphasize positive customer satisfaction.

A loan officer website will ultimately rely upon networking to achieve maximum efficiency and productivity. This can be accomplished through strong keywords for search engine optimization, adequate advertising space for co-marketing partners or sponsors, and a database of leads for e-mail marketing campaigns. Promotional banners and interesting graphics add appeal, as well. The benefits of a loan officer website are endless.

View our website samples

View our comprehensive feature-set

Order today!


------------------------------------------------------------------------


Mortgage Website Design and Tools - Demo Site

Although the Loan Site Plus is easy and pretty much self-explanatory, we know there are some of you that like to "test-ride" before making that buying decision.

Give us a call toll free at 877.201.3060 and we'll have a representative walk you through an actual demo account on the phone.

Use the contact form below to if you would like us to contact you. We'll be happy to discuss our site packages in detail with you.