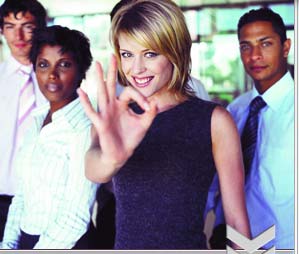 Mortgage Website Samples
We make it our purpose to ensure you look the best online. Loan Site Plus™ has an expanding library of mortgage website designs to choose from. We are frequently adding new and updated selections.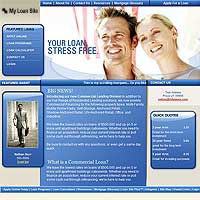 >> View More Samples
Loan Originator Website - Benefits of Getting Online as a Loan Originator
A loan originator can benefit from obtaining an online website by being able to reach more people and accepting more applications. Loan originators can use their websites to obtain basic information from potential buyers so that they can determine whether or not the loans can be done. If the loan can't be done then the loan originators haven't spent too much of their time obtaining an application that will not be approved. If the loan can be done, then the loan originator can have the client fill out an application online instead of coming into the office. This can be done at any time of the day or night and allows the buyers the ability to be anywhere they want to be while filling out the application.

An online loan originator website can also be beneficial, because then the loan originator can reach those people he or she normally doesn't see. For example, a loan originator in Los Angeles can reach a potential buyer in New York without flying out there. The person in New York can fill out the information just as a local person would any time of the day or night.

The online website can also help the loan originator obtain more applications. One client can fill out an application at the same time as another or other clients can without interfering with one another. If they were to be at the loan originator's office they would probably have to wait or fill one out while waiting for the loan originator to finish his or her dealings with another client.

View our website samples

View our comprehensive feature-set

Order today!


------------------------------------------------------------------------


Mortgage Website Design and Tools - Demo Site

Although the Loan Site Plus is easy and pretty much self-explanatory, we know there are some of you that like to "test-ride" before making that buying decision.

Give us a call toll free at 877.201.3060 and we'll have a representative walk you through an actual demo account on the phone.

Use the contact form below to if you would like us to contact you. We'll be happy to discuss our site packages in detail with you.