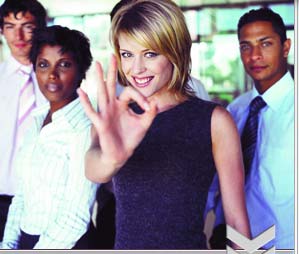 Mortgage Website Samples
We make it our purpose to ensure you look the best online. Loan Site Plus™ has an expanding library of mortgage website designs to choose from. We are frequently adding new and updated selections.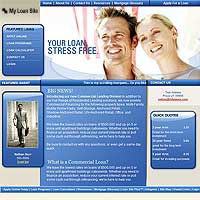 >> View More Samples
Loan Templates
Perhaps you feel that you have worked out all of the details of your mortgage business out on paper, but you have a nagging feeling that there is still something that you have left out-this is where loan templates can help. Since no one is perfect, it is a good idea to purchase software or use a website system in the form of loan templates which will give you a clearer idea of your loan process. Loan templates will allow you to see all of the pipeline you need in one chart without inconvenient page flipping or worry about errors.

Loan templates include tools to calculate your loan payment with fixed interest rates, regular payments, and comparison of rates and will show the breakdown of principle and interest. Your visitors will also be able to view the rate of interest and the length of the loan as well as how much time they have left. This is a good way to keep track of the loans you have already taken as well as to calculate the loans you might consider taking in the future.

Loan templates can help your visitors calculate which loans are right for your budget and needs. They can compare various loans in terms of interest rates, loan term and amount. They do not need to enter a different formula by hand, which can be time-consuming and prone to error. Instead, many loan templates will allow you to scroll down until you find the number value that you are looking for.

There are many varieties of loam templates on the market, and you can use different templates depending on the information you want to figure out or store in your records. You can use loan templates in the form of mortgage qualification worksheets or you can work out the amortization schedule on the loan you already have. You can also use a template to work out your refinancing options and to break down closing costs. You can also see if it is feasible to get a mortgage in the first place, and use loan templates to calculate the advantages of buying versus renting.

You can purchase a website system with loan templates online or find them as part of a software package in your computer store. They are not only useful for large banking firms, but are a good investment for the individual consumer, especially for someone who is interested in making multiple investments and want to keep track of them all in one convenient place.

View our website samples

View our comprehensive feature-set

Order today!


------------------------------------------------------------------------


Mortgage Website Design and Tools - Demo Site

Although the Loan Site Plus is easy and pretty much self-explanatory, we know there are some of you that like to "test-ride" before making that buying decision.

Give us a call toll free at 877.201.3060 and we'll have a representative walk you through an actual demo account on the phone.

Use the contact form below to if you would like us to contact you. We'll be happy to discuss our site packages in detail with you.