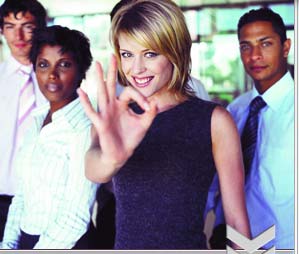 Mortgage Website Samples
We make it our purpose to ensure you look the best online. Loan Site Plus™ has an expanding library of mortgage website designs to choose from. We are frequently adding new and updated selections.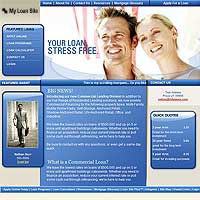 >> View More Samples
Setting Up a Mortgage Broker Website
The two most important aspects of setting up a mortgage website are to provide your potential customers with easy-to-use features and clear information and to get noticed-this is what visitors of mortgage broker websites are looking for in a quality website. If your mortgage broker websites looks amateurish or is passably attractive, but looks as if it was factory produced, it will fail to impress customers. Similarly, if you have great copy and high-tech programs, but they are difficult for those new to mortgages to understand, your ex-potential customer will have moved on to another mortgage website. It is worthwhile to have your mortgage broker websites professionally designed so you can provide clear, usable information on an attractive website.

The best mortgage broker website developers will discuss your company's objectives with you to get an idea of the best website to suit your needs. There are several different levels of websites, and usually the more expensive designs have more sophisticated graphics and programs. A good mortage broker website should contain a rate calculator and other easy-to-use calculators for your borrowers, automatic rate updates, loan templates, loan officer pages, a secure application center and other features. Your mortgage broker websites should have the best quality spam and virus protection to reassure your customer that filling in personal information will be a safe option. These applications will go directly to loan officers who can evaluate them and send correspondence to the potential borrower.

A good mortgage broker website is not only well put together but is also marketed and is linked to mortgage finder pages on the web. Many mortgage broker website developers also provide marketing options for their customers, and this is in the mutual interest of the designer and the client. Your loan officer portfolio is an effective marketing tool, and each one of your loan officers should have on file a page with their picture, contact information, a biography, testimonials and other information.

Potential clients enjoy using a mortgage broker website that allows them to explore their options. It is worth it to have several calculators and templates, in addition to the traditional rate calculator. Your customers can explore their refinancing options, amortization schedule and calculate the advantages of renting over buying. The more your clients are able to do their own calculations, the more empowered they feel in making the decision to work with your firm. Once your mortgage broker websites are designed, you can add and remove pictures and edit texts. Many mortgage broker website developers provide a library of informative content for your potential clients.

View our website samples

View our comprehensive feature-set

Order today!


------------------------------------------------------------------------


Mortgage Website Design and Tools - Demo Site

Although the Loan Site Plus is easy and pretty much self-explanatory, we know there are some of you that like to "test-ride" before making that buying decision.

Give us a call toll free at 877.201.3060 and we'll have a representative walk you through an actual demo account on the phone.

Use the contact form below to if you would like us to contact you. We'll be happy to discuss our site packages in detail with you.