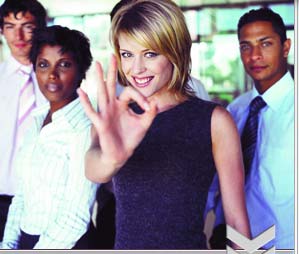 Mortgage Website Samples
We make it our purpose to ensure you look the best online. Loan Site Plus™ has an expanding library of mortgage website designs to choose from. We are frequently adding new and updated selections.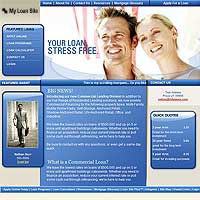 >> View More Samples
Important Factors in Mortgage Web Design
Your mortgage web design is a very important factor in attracting potential borrowers to your website. You might have all the information you need, state of the art loan templates, calculators and rate adjuster, but if your website does not look as professional as you are, your firm is unlikely to inspire confidence in your potential clients. It is a good idea to invest in the best mortgage web design that you can afford and to get feedback on the design you choose.

High-quality mortgage web design should include features that make it easy for the first-time borrower to understand what is involved in getting a mortgage. It should also be easy for you to use, and you shouldn't have to be a computer whiz to negotiate your way around your web site. Your mortgage web design should include a secure application center to allow your borrowers to apply for a mortgage online and to feel confident about submitting their personal information over the web. Your site will also need a rate tracker, and you should have a pre-qualification letter to send out to all applicants. For your regular customers, you can have rate update software and rate update information automatically sent to your borrowers e-mails.

If you have multiple loan officers, your mortgage web design can include a place for profiles of all of your brokers. These should be clearly labeled so that they will be easy to find. Every page on a particular loan officer should include a photograph, a biography, contact information and testimonials. Including information on your loan officers as part of your mortgage web design is a great way to promote your firm.

Your mortgage web design site should include several options depending on your demands and your budget. The highest quality mortage web design will include a custom-designed site, multiple calculators, automatic rate update software, and a lot of memory for your e-mails and state-of-the-art spam and virus protection. If you can't spend top dollar on your mortgage web design, you can still have a good website designed to fit your needs.

The most essential components of your mortgage web design are attractiveness and ease of use. Your potential borrowers should be able to calculate which mortgage is right for them based on their income, the rate of interest and other factors. If your mortgage web design is top-quality, it will be pleasing to the eye and reassuring to your potential clients.

View our website samples

View our comprehensive feature-set

Order today!


------------------------------------------------------------------------


Mortgage Website Design and Tools - Demo Site

Although the Loan Site Plus is easy and pretty much self-explanatory, we know there are some of you that like to "test-ride" before making that buying decision.

Give us a call toll free at 877.201.3060 and we'll have a representative walk you through an actual demo account on the phone.

Use the contact form below to if you would like us to contact you. We'll be happy to discuss our site packages in detail with you.